Dissemination

- ACTION AREAS -
One of the foundation's aims is to enhance the visibility of the olive growing culture, the process of oil production and developments throughout the centuries, thus showing the importance of a strategic sector in Spain and, in particular, Andalusia. It is in this context that programmes such as Planeta Olivo and Nutrióleo and guided visits to the Hacienda Guzmán should be seen.
PLANETA OLIVO
An innovative educational space formed by different experiments, dynamics, games and activities grouped by areas of knowledge with a common theme: to learn about olive oil whilst having fun. The initiative, set up following the methodology designed by Ciencia Divertida, relies on the contribution of the Instituto de la Grasa-CSIC.
This activity, which is taught in Spanish and English, offers educational visits to students between the ages of 4 and 16 to the rural surroundings of the Hacienda Guzmán with the aim of bringing olive oil culture and its production to all audiences. Users will come into in direct contact with the necessary elements to understand where olive oil comes from, how it was produced in the past and today, how many varieties of olives and oils exist, what an oil mill is, or what constitutes a balanced diet. This programme has already been established in schools in Seville, as shown by the more than 8.400 students who have participated in the first five years.
READ MORE
NUTRIÓLEO
This educational space for schoolchildren has been developed thanks to the contribution of the Cajasol Foundation and aims to raise awareness in schools about the need to follow healthy eating guidelines, informing those taking part of the benefits that food such as olive oil can provide.
The pilot course held during the 2014/2015 school year with seven activities in the provinces of Seville, Cádiz and Córdoba involving a total of 350 children. That first edition was a success and the second edition of the course is expected to be held soon, including schoolchildren from the province of Huelva.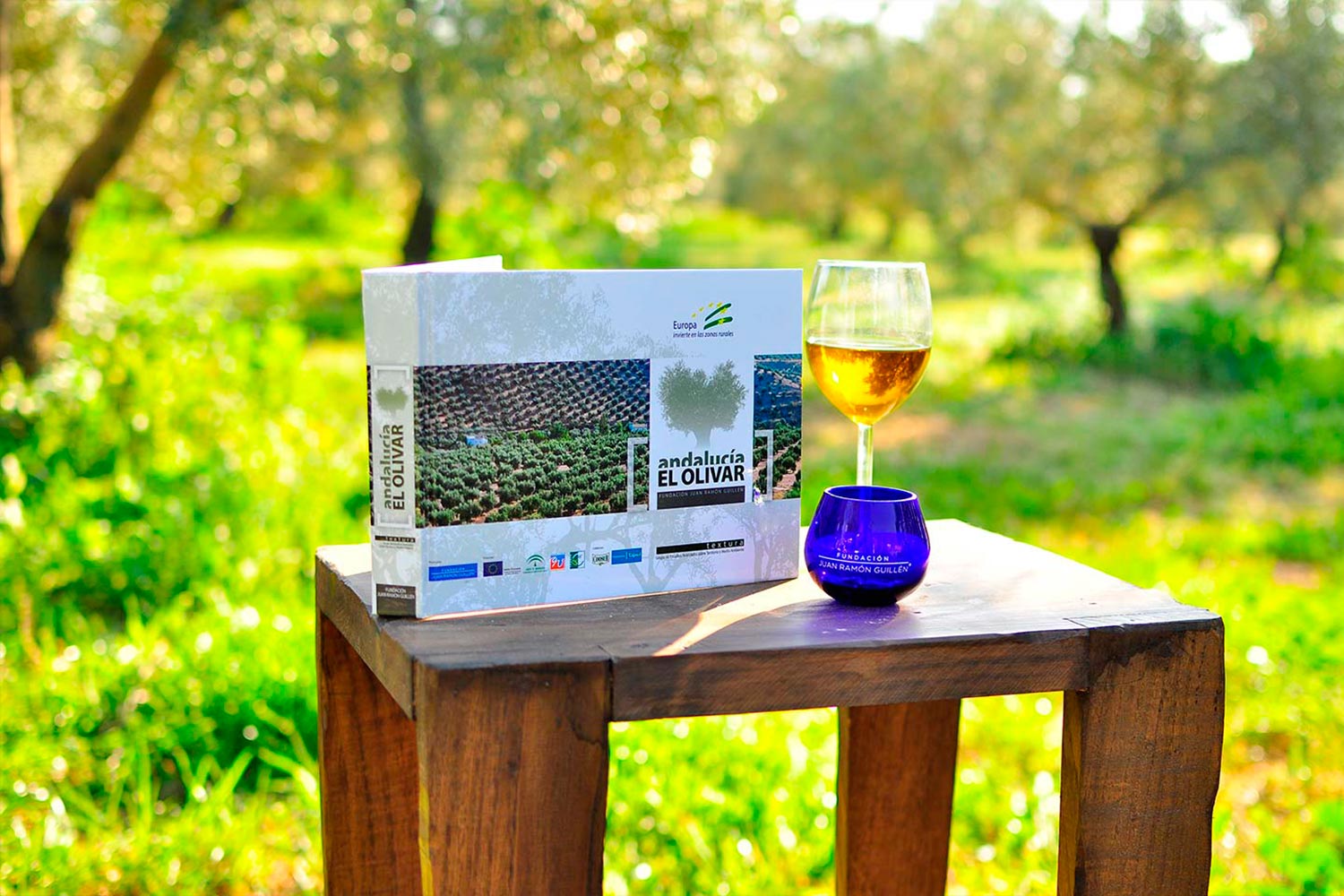 ANDALUCÍA, EL OLIVAR
The volume called Andalucía, El Olivar, includes research carried out by experts on the subject and with the main aim of enhancing awareness and dissemination of olive growing as an engine of the economy and employment in the Andalusian countryside. It analyses topics such as socio-economic aspects, the landscape and heritage, the sector's potential, the environment and culture, reflecting the current state of olive oil production in Andalusia.
The publication, promoted by the Juan Ramón Guillén Foundation, was issued in 2013 with funding from the Ministry of Agriculture, Fisheries and the Environment of the Andalucía Regional Government and the Cajasol Foundation.
Should you be interested in obtaining a copy of Andalucía, El Olivar, you can request it free of charge through our contact form and we will send it to you as soon as possible.